Feature Items
This is the Year of the Rabbit. Get one for good luck!
Our Story
I founded Stitch Ups in 2001 as an outlet to share my original designs in hand-crafted textile and fiber products. My creations range from purses, tote bags, and backpacks, to market bags, socks, and finger-less mittens. All purses and bags are my own design and are made from custom quilted fabrics. My fiber products are knitted from custom hand-dyed yarns.

My love of sewing and knitting started when I was a young girl in Japan. My grandmother was a seamstress specializing in hand-sewed Japanese kimonos. Because of her, I learned how to create my own fabric designs, and gained a love for seeing the finished product brought into reality. After moving to New York, I've also had the opportunity to attend a number of fabric and fiber symposiums in Salem, Massachusetts and Williamsburg, Virginia, where I learned from specialists in my field. All of these experiences culminated into the foundation of Stitch Ups that you see today.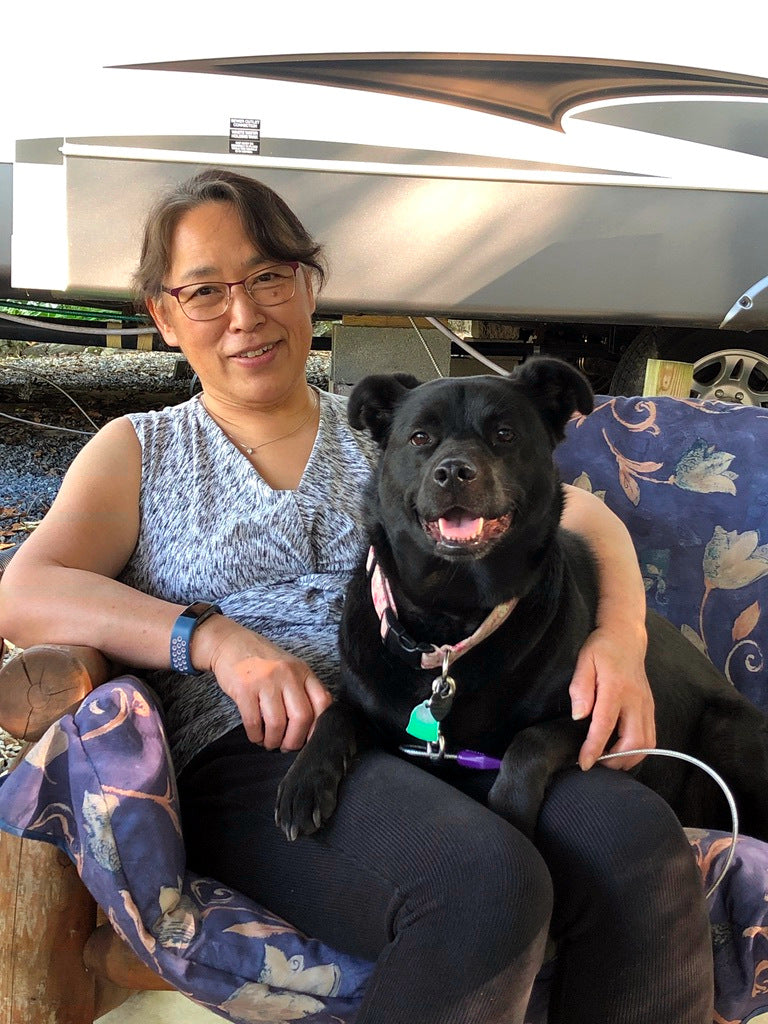 Employee of the Month
There is nothing I love more than spending time with my favorite employee. Whether we're walking along our favorite hiking trails or cuddling on the couch, every moment we spend together gives me great joy.

When I brought her home five years ago from the ASPCA, the first thing we did together was go on a long walk. While on that walk, I realized that something was missing — a Poop Bag! When we returned home, I immediately designed a Poop Bag just for her. It worked so well for us that I decided to bring it to Stitch Ups and share it with others!
Shop Doggie Poop Bags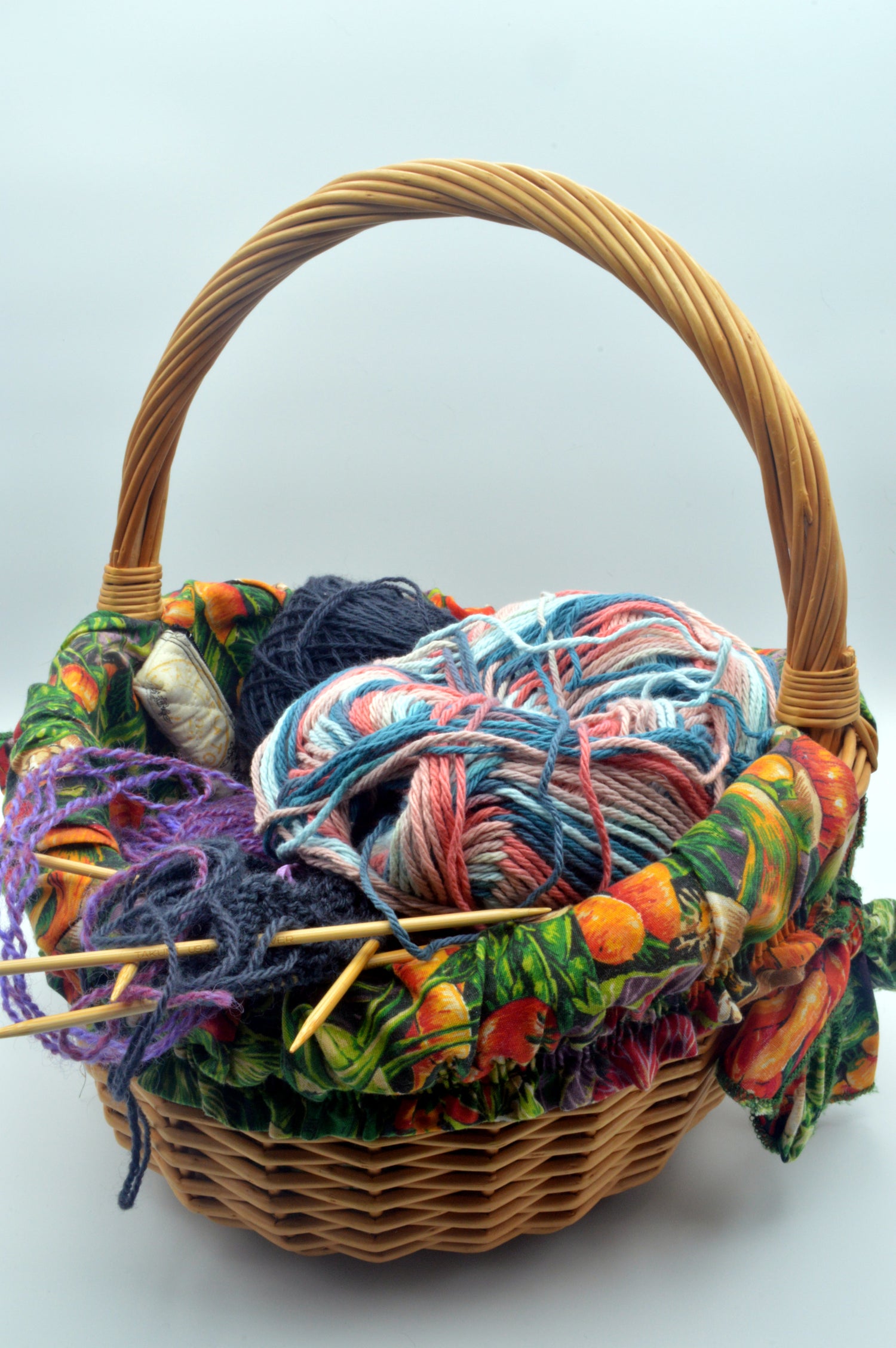 Hand Dyed Yarns
Gorgeous custom hand paint yarns by Fleece Artists.
Fingering weight
80% Superwash merino, 20% Nylon
349m / 115 grams
382 yards / 4 oz.
Our hand dyed Casbah yarns are also fingering weight,
80% Superwash Merino, 10% Nylon, 10% Cashmere
355 yards / 4 oz
325m / 115 grams
Ideal to create one pair of socks or one shawlette.
Shop Yarns